Presents
Sup. Ch. Wysiwyg Not A Moment Too Moon
Sire: Am Grand Ch/Can Grand Ch./Aust. Sup. Ch. Nautilus Great Barrier Reef @ Online CD, JH, WC (Imp USA)
Dam: Ch. Wysiwyg First Time In Forever
Whelped: 6th January 2017
Eye Clear & heart clear Total DNA Clear/ Hip/Elbow Scored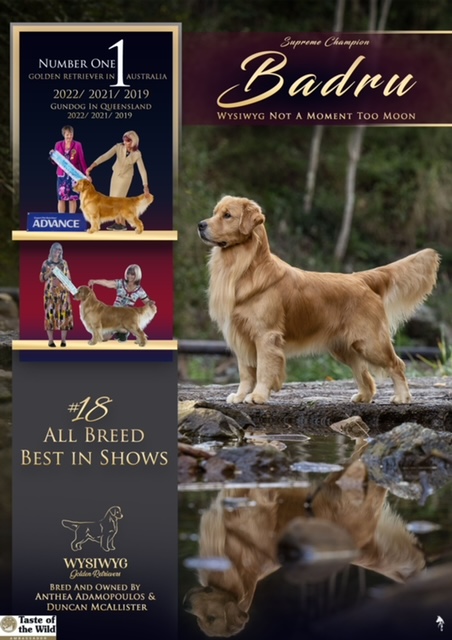 ***BADRU WINS BEST IN GUNDOG GROUP AT 2019 Ekka!!!***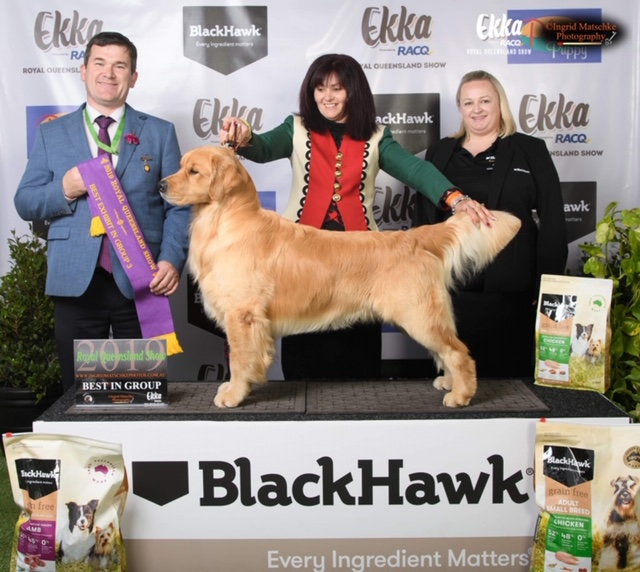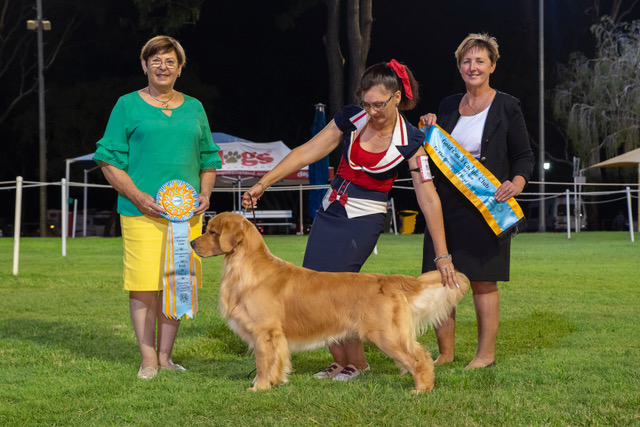 Badru's photos have been getting extensive, so enjoy his slideshow!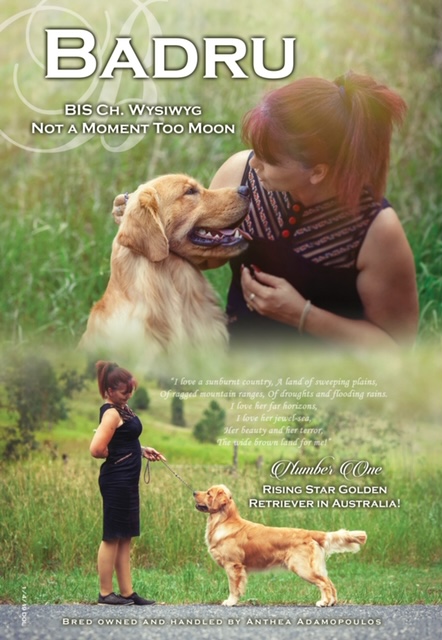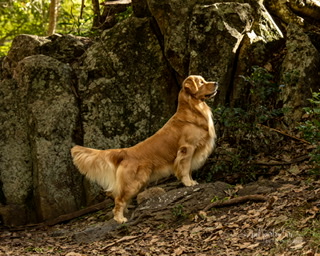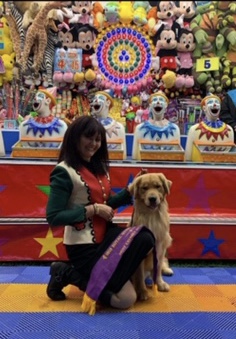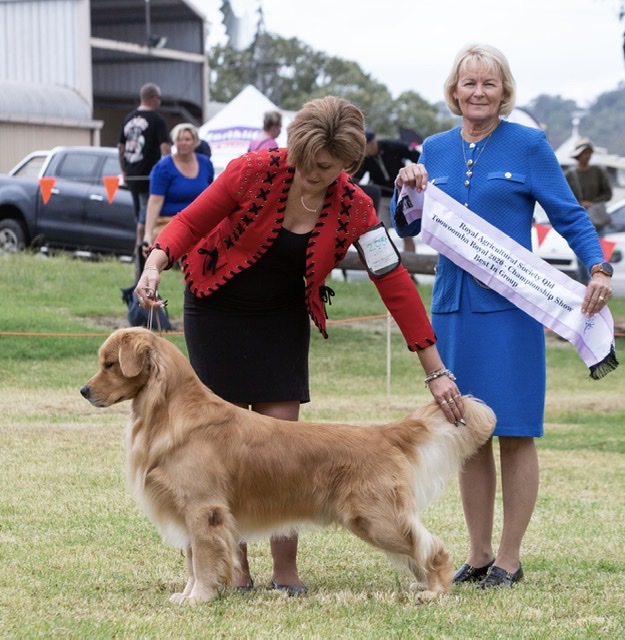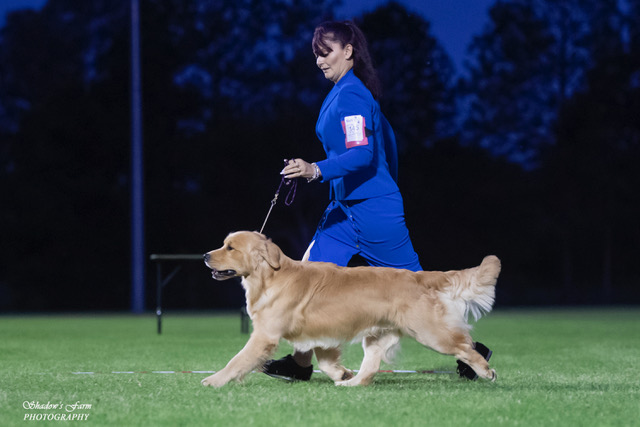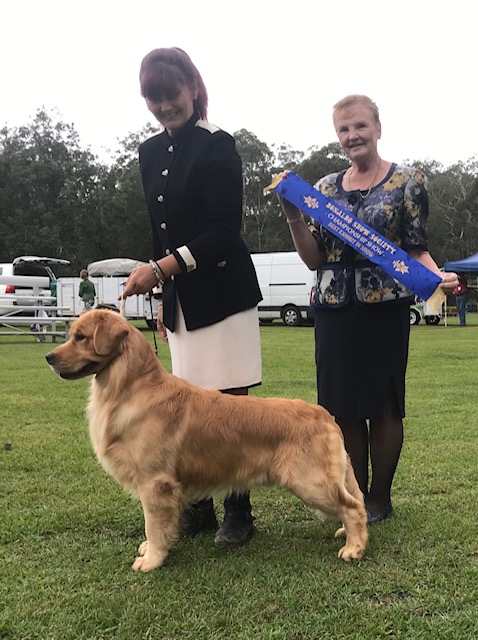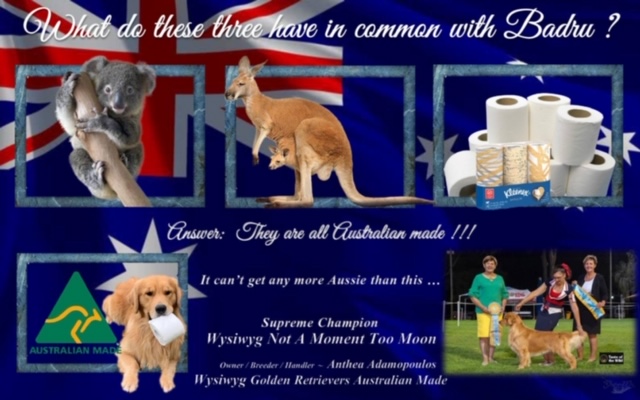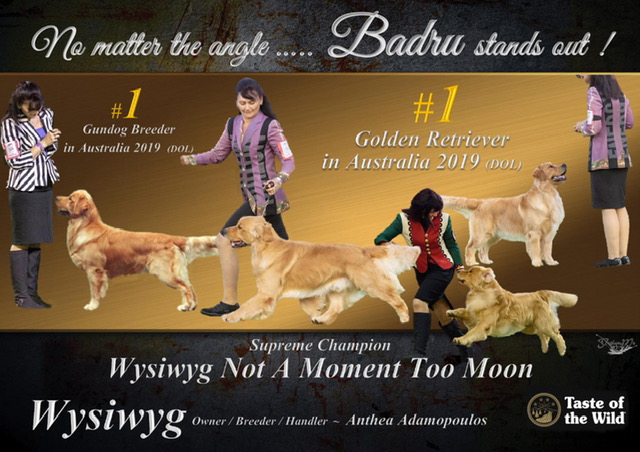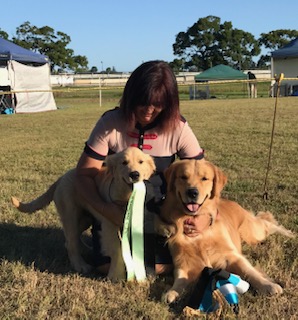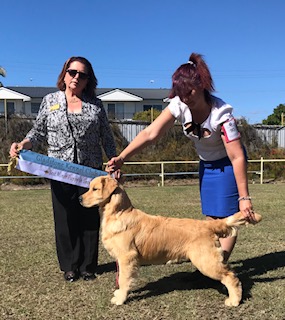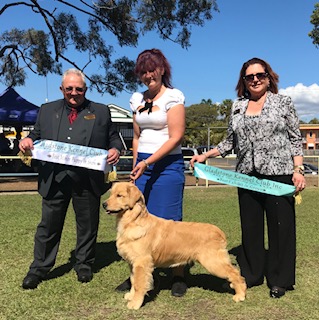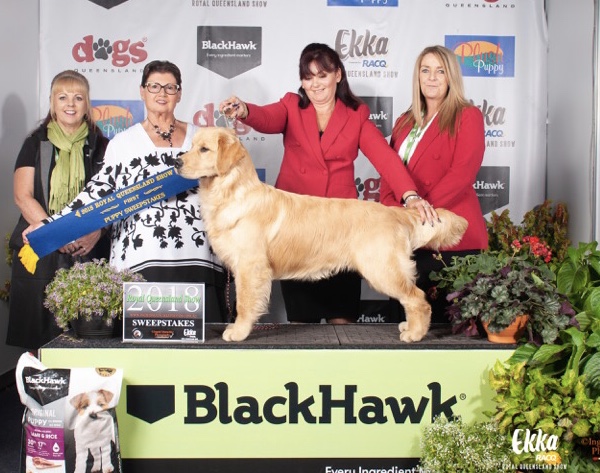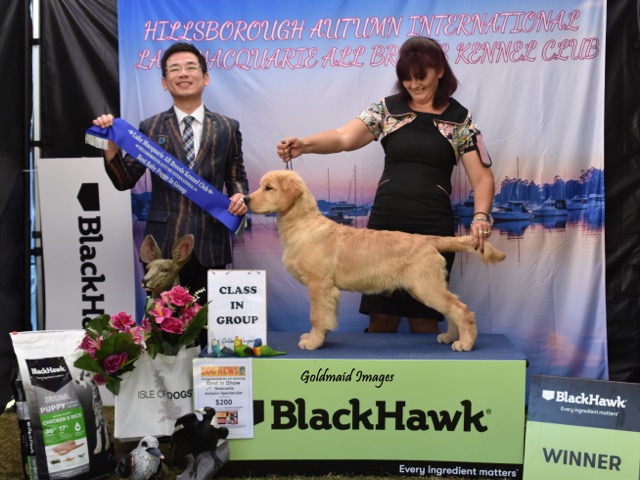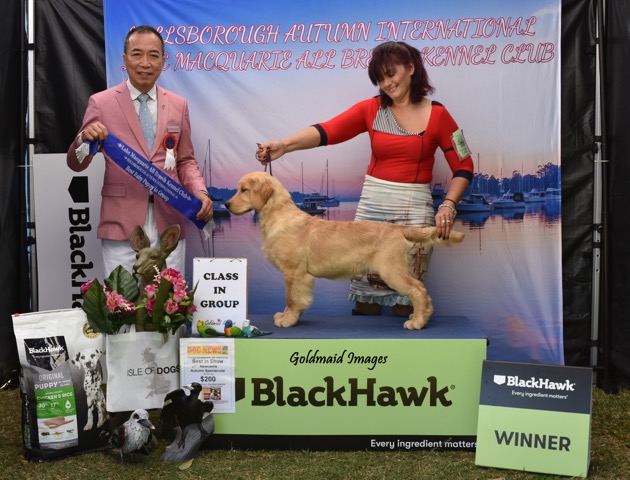 Achievements:
Badru made Australia's NUMBER 1 Golden Retriever and Number 1 Rising Star for over Gundogs in Qld for 2019!! He was leading pointscore in 2020 when covid hit and they cancelled it, and then came back at full speed to win it again in 2021 Ranking as Number 1 Gundog in Queensland, Number 1 Golden Retriever in Australia and only being shown for half the year!! ❤️
He is also the Youngest Golden to have Completed his Supreme Title. Well under the age of 2 years old. The Closest other male to have done this was our boy James at 2 years and 3 weeks. Interesting to note that James is Badrus Great Uncle.
Badru had an amazing start to his show career with 11 Baby in Group awards, 4 Baby in Shows. 4 Minor in Group awards and 2 Minor in Shows. 4 Puppy in Groups and 1 Puppy in Show. 3 Best Exhibit in Groups, His first at 6 mths of age from Minor puppy class, and his other 2 from Puppy Class at 10 mths of age....(This is extremely hard to do at such a young age).
Badru definitely is making his father and grandfather proud. As he is such a beautiful blend of 2 wonderful boys.
Badru is DNA clear and he has already sired some beautiful babies.
Stop Press 🛑!! Badru qualified for 2019 Dog of the year and Puppy of theYear competition and was the only Gundog to make it down to the final 8 dogs in both finals.
We were so thrilled for such a young dog. 💕🐾.
Pedigree

Parents
GrandParents
GreatGrandParents
SIRE

Am. Gr Ch/Can. Gr. Ch. Aust. Sup. Ch. Nautilus Great Barrier Reef @ Online (Imp USA)

Am. Ch. Nautilus Timber OS

Am. Ch. Cressida Going The Distance
Am. GCH. CH. Nautilus Sierra Diamonds
Nautilus Queen Of The Jungle OD
Am. GCH.CH. Nails Aljendro OS
Nautilus Gypsys Tramps and Theives

DAM

Ch. Wysiwyg First Time In Forever

Aust. Sup.Ch/ Am.Ch./ Can. Ch. Edgecombes Wysiwyg Chaos Bound For Botany Bay (Imp USA)
BIS BISS Am. GCH. Rush Hills Run'n Amuck At Abelard OA OAJ AXP AJP NFP WC VCX SDHF OS
Am. GCH Ch. Edgecombes Bay Brynne
Aust. Ch. Wysiwyg Two Can Play At That Game
Aust. Ch. Wysiwyg Play It Again
Aust. Ch. Wysiwyg French Xn InThe USA